Looking for a room?
Book now!
Horizon Beach Hotel

The definition of Cretan hospitality

Situated on the picturesque bay of Stalis in Hersonissos village the Horizon Beach Hotel is ideal for an enjoyable holiday in Crete.

About Us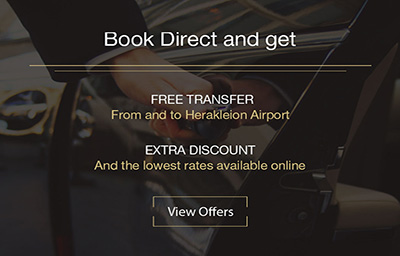 Me and my wife went on holiday and stayed at this hotel we arrived at 12 mid night to be greeted by a very friendly man who went out of his way and made us some food to surprise us then helped us get ready for our room the hotel itself has lovely views and is very clean!! The town in a 5-10 minute walk into stallis were people are very friendly and lovely to talk to the sandy beach is also very nice to just have a chilled day on I recommend this hotel massively we had a lovely stay and there lovely food also 🙂

Great time in Crete

France

We was here may 18-25. Amazing view from pool and from dining room, delicious food, everything what you grab is nice, extremely friendly staff with Theo in front! Room was renovated, clean with balcony. Sandy beach to one side about 900m, to other side about 400m.

Omg what I lovely place, hotel was lovely and clean, reception staff were helpful and friendly, restaurant staff were all lovely, and there was always something we could eat. Bar staff was lovely to, we loved it. We went all inclusive and all the staff couldn't do any more to help make your stay with them any more lovely... The surrounding was amazing Crete Greece and this hotel we will definitely be visiting again very soon. Thank you to all the staff for making are stay, a holiday to never forget

Had a lovely holiday beautiful scenery,lovely hotel,only down side was trying to get a Sunbed,lovely walk along the coastline to the town for shopping would recommend and would return,my daughter nine and enjoyed it too

We loved the location and the lovely town of stalida. The hotel pool and terrace was breath taking. The hotel manager Harry was extremely helpful even before we checked in. Harry accomodated our requests for baby crib, higher floor with sea view and microwave in room. Theo was amazing along with all other staff in the restaurant. They were always helpful with a smile despite the long working hours. We liked the option of going to the pool, or take a plunge in the sea off the board or 10 min walk to the stalida sandy beach. We loved the kids pool as we had our 1 year old son and he had a ball in the pool. Drinks (wine and beer) were part of all inclusive were OK. Would have liked some cocktail options.